Master Artist – Hair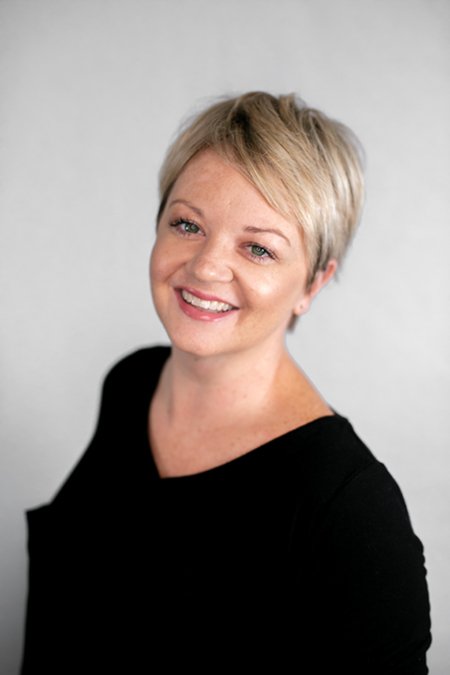 Katie is a down to earth girl from just north of the Red River…. But don't worry! Even though she was born and raised in Okie territory, she is now a 17 year Austin resident and Longhorn supporter every game of the year (except one). Katie fills the salon with laughter. She feels that laughter is the best medicine, next to fabulous hair of course! One of her strongest talents is listening to her clients' wants and needs. Katie never wants to be compartmentalized into just cut or color when choosing her specialty, but if she had to choose, she says "BLONDES ARE MY JAM!!!"
Katie loves creating multi-dimensional hair either by foil placement, hair painting, or all over color. She also enjoys short "sassy" haircuts! On her days off you will find Katie with her 3-year-old daughter, Emerson, and her husband, Matt, piled on the couch watching a movie or lounging by the pool.
Why I love Bella So Much
"I believe in Bella's core values, 'LOVE ALL, SERVE ALL.' I love working in a place that celebrates unique individuals with a common passion for making our community feel beautiful."
Three Fun Facts
I'm an ordained reverend with three weddings under my belt.
I can quote Birdcage from beginning to end. Scene for scene. Test me.
I rocked a wicked perm/mall bang combo until the age of 14. Pictures upon request only.